Printight CTP
Toyobo has been leading the letterpress printing as the Pioneer of water washable photo-sensitive nylon printing plate Printight®. Wide range of applications and characteristics of Toyobo Printight® are shown in the site. The CTP (computer-to-plate) technology is to be able to create higher and clear reproduction of screen dots an letters.
Key Advantages
» Lowest dot again and higher reproduction capability.

Higher and clearer and reproduction of screen dots and letters.

» Solvent-free in the plate making process, toxic-free for the operator

This revolutionary plate eliminates the need to use toxic, environmentally damaging washout solvents, and allows processing by "Water".

» Reduction in the total cost

Consistent plate quality due to unnecessary to make a film-negative. Reduction in the personnel cost.

» Improvement of Productivity

Shorter plate-making time due to the simplification. Laser ablation layer is able to washout with water.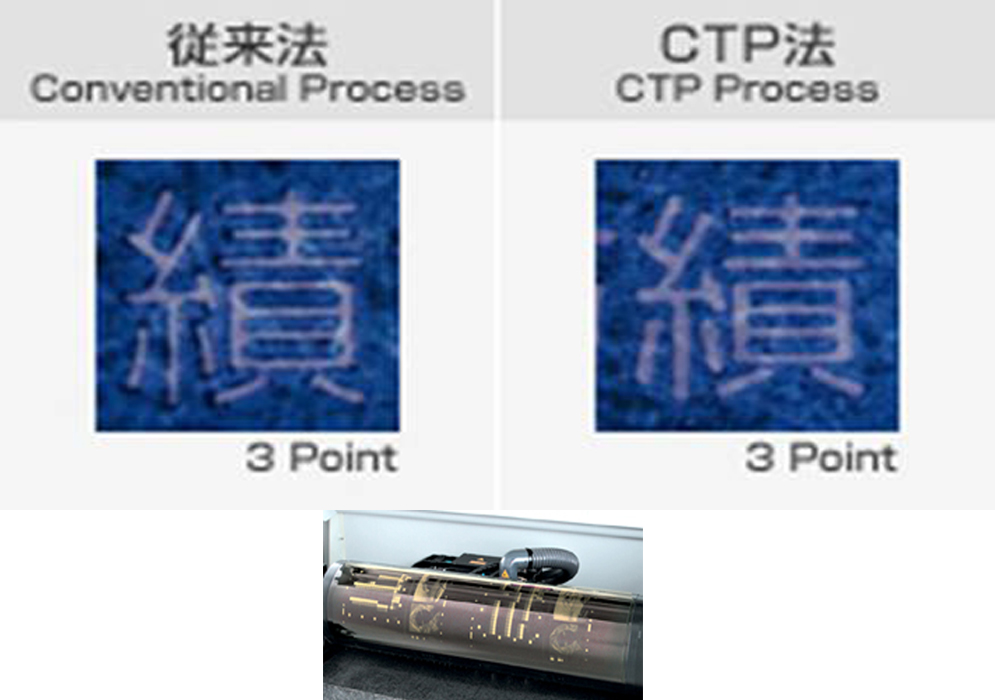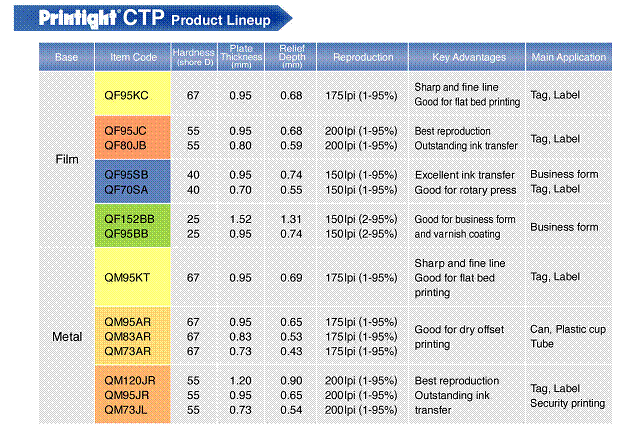 Structure of Plate